The Promised Rest
I don't do "rest" well.
I mean, I know how to pull off a pajama day like it's nobody's business, but as far as true "rest" goes, I'm as bad as the next guy.
A few nights ago I forced myself to sit in silence. With nothing in my hands, no music, nothing.
And it was HARD.
I think I lasted two minutes, maybe three.
It's rare that we sit in complete silence, complete stillness. It's hard to get away from the noise and distractions at every turn. There are so many things vying for our attention, and our affection, for that matter.
Several months ago I felt the Lord calling me to come away with Him for a time of rest. I wasn't quite sure what He meant, so honestly, I just kind of forgot about it for a while.
Then, many months later, I felt Him calling again. Without having any "plan," I started looking for places where I might find rest.
Ultimately, I was led to Sedona, AZ.
And as you'll see in the photos below (not mine, they're the Google's), there's so much rest to be had in this place.
So, I did it!
I purchased a flight for one, booked an Airbnb, and rented a car.
In a place I've never been. With no plan. No agenda. No expectations. This is so not like me in every way, but I kinda love it.
Read, pray, worship, eat, sleep. Repeat.
That's the only plan. My flight leaves in a few months and I.can't.wait.
The expectation of rest and renewal is so ripe I can barely stand it.
But for now, I'm sitting in the wait.
Waiting for the promised rest that lays before me.
The Word says that there's something so special about waiting. There's a closeness with the Father that comes during the wait that we can't experience once we've received our long-awaited request.
The phrase, "Wait for the Lord," is found all over scripture, but especially in the Psalms. Most commonly, the Hebrew word for "wait" (qavah) means the same as "to tie together by twisting," "entwine," or "to wrap tightly." While we wait, we are are actively abiding with the Father. Intertwining our hearts with His.
So I'll rejoice in the wait, as this joy and expectation grows within me, until my 5 days in the desert with the Father are right before me.
"Lord, direct me throughout my journey
so I can experience your plans for my life.
Reveal the life-paths that are pleasing to you.
Escort me along the way; take me by
the hand and teach me.
For you are the God of my increasing salvation;
I have wrapped my heart into yours!"
Psalm 25: 4-5 TPT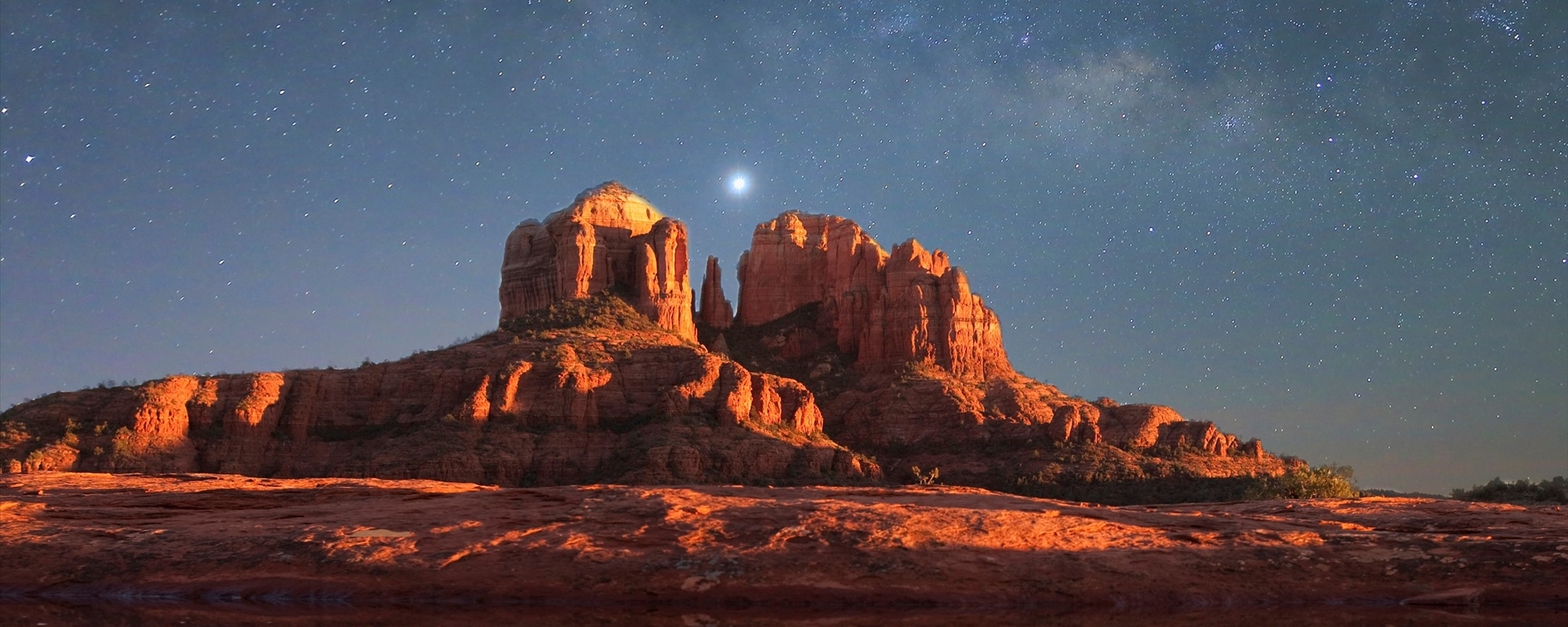 Have you been to Sedona? Do you have any suggestions? I'd love to hear them!